Best Thai Restaurant In Auckland
We have found the best Thai Restaurant in Auckland - Thai Room in the suburb of Avondale.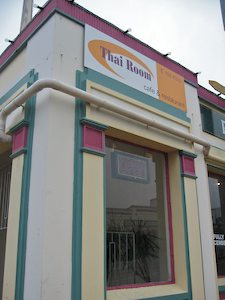 Photo of the Thai Room Restaurant
Avondale, Auckland.
After a full day of catching up with work in Auckland we took a break and had dinner at The Thai Room Restaurant in Avondale. Thai Room has to be one of the best Thai restaurants in Auckland. If you are ever planning a stay in Auckland then we highly recommend at least one meal here (and we bet you will want to come back the next night too).
The Thai Room has been in operation under the current management for the past 4 years, and has an extensive menu to choose from.
Your experience at this delightful restaurant begins with Stanley, an extremely personable host and co-proprietor of Thai Room. Once seated Stanley will provide details about that evening's menu whether it's buffet style or a la carte. The Thai Room offers meals which are authentic Thai cuisine prepared by world class Thai Chef Sawai.
We eat Thai food basically where-ever and whenever we can - it's just so delicious. We have been to many Thai restaurants from Alaska to Europe and down-under during our travels and have tagged Thai Room amongst one of our top five favourites.
The restaurant opens at 5:30pm daily and offers a buffet menu each Wednesday and Sunday at a price of $18.50 per person (as of January 2007).
The Thai Room is situated at 1862 Great North Road, Avondale, Auckland, New Zealand. Phone (09) 820 6333.
These travel blog entries related to Best Thai Restaurant In Auckland may interest you too:
Title:
Best Thai Restaurant In Auckland
We have found the best Thai Restaurant in Auckland - Thai Room in the suburb of Avondale.
Author:
Michelle Coats
Date:
09.01.07 - img_0662 Best Thai Restaurant in New Zealand
Newest travel blog entries:
Press "Ctrl+D" to bookmark this page.
Please use this Code to link to this page (copy/paste):