Gibraltar Rock Cable Car
Picture of the cable car ascending the Rock of Gibraltar with stunning views over Gibraltar Bay and the city.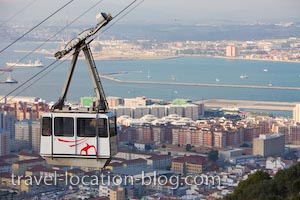 Photo of the cable car taking visitors to the
top of Gibraltar Rock, Britain.
February 01, 2008:
Cable car ascending the Rock with views over the city of Gibraltar (British Crown Colony), Britain, United Kingdom, Bahia de Algeciras (Bay of Algeciras) and La Linea de la Concepcion in the Province of Cadiz, Andalusia, Spain, Europe.
These travel blog entries related to Gibraltar Rock Cable Car may interest you too:
Title:
Gibraltar Rock Cable Car
Picture of the cable car ascending the Rock of Gibraltar with stunning views over Gibraltar Bay and the city.
Author:
travel-location-blog.com
Date:
eur_22v_4721
Newest travel blog entries:
Press "Ctrl+D" to bookmark this page.
Please use this Code to link to this page (copy/paste):