New Website Travel Destination Pictures
A great new website with information and pictures about exciting travel destinations around the world!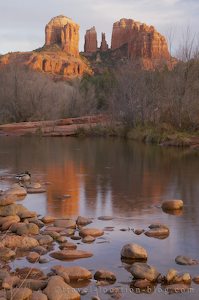 Photo of Cathedral Rock near
Sedona, Arizona, USA.
Our new website about great travel destinations is launched…..
Travel Destination Pictures is a website dedicated to providing valuable and trusted information about locations throughout the world.
The information on the website is collected from photographers who have actually been to the location and who support the information by providing great photographs. It goes without saying that the information can therefore can be trusted!
We will continue with the Europe blog entries as soon as we can, so check back regularly and be sure to visit these other travel related websites:
Travel Destination Pictures
Animal Facts on whale-images.com
Great Alaska Photography and Photos
Information and pictures about Vancouver Island

These travel blog entries related to New Website Travel Destination Pictures may interest you too:
Title:
New Website Travel Destination Pictures
A great new website with information and pictures about exciting travel destinations around the world!
Author:
Rolf Hicker
Date:
t2822
Newest travel blog entries:
Press "Ctrl+D" to bookmark this page.
Please use this Code to link to this page (copy/paste):