Toronto Ontario Airport
Leaving Toronto and Ontario now for Winnipeg and then Churchill for a Polar Bear Adventure.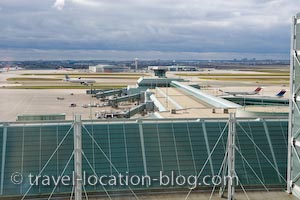 Picture of the Toronto Airport
from our Hotel.
October 21, 2007:
We're ready to head off to Winnipeg then onto Churchill from Toronto ... finally nothing left to do but go there now.
Check out our Churchill blogs and pictures here. The stories were added to the blog earlier back in October and November.
The following entries are a few pictures showing various activities and behaviours of the Polar Bears in Churchill, while they await the build up of pack ice in Hudson Bay.
These travel blog entries related to Toronto Ontario Airport may interest you too:
Title:
Toronto Ontario Airport
Leaving Toronto and Ontario now for Winnipeg and then Churchill for a Polar Bear Adventure.
Author:
Michelle Coats
Date:
cdn_k3s36905
Newest travel blog entries:
Press "Ctrl+D" to bookmark this page.
Please use this Code to link to this page (copy/paste):